Assortment - Light Aluminium Boxes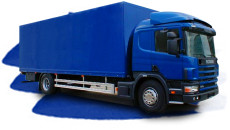 Application:
A box superstructure is intended to transport refrigerated and frozen food products as well as other types of goods distributed evenly or palletised on the loading area of the superstructure. The structure of the box superstructure prevents effects of atmospheric influences on the transported goods. A box superstructure can be mounted to every type of utility vehicle and truck.
Superstructure description:
The bottom frame of the box superstructure is composed of aluminium or steel section bars depending on loading capacity of the vehicle (a steel bottom frame is used if its is over 12 t.). Aluminium used is made with eloxal coating or in any RAL colour. Steel section bars used in the bottom frame are surface treated by sanding, zinc-coating or varnishing also in any colour.
A superstructure floor is made from water-resistant anti-slippery plywood 18-27 mm thick with lugs to secure goods. Walls of a box superstructure are made from light whole-aluminium panels with a clam design (i.e. unseen riveting) and surface treated with a white varnish. The roof is also made from aluminium completely with an option of lighting strips to ensure sufficient visibility in the superstructure during the day.
A box superstructure is equipped with holding strips on the sides to secure goods and it has a standard formwork from boards 3.5 mm thick. A double-wing door is fitted in the rear frame. A box superstructure can be equipped also with a one-wing side door for a fee. Internal lighting controlled form the driver's cabin, external diode lighting and other standard accessories are a matter of course.
Accessories to superstructures for a fee:
The following are delivered to flat lorry and box superstructures for a fee:
Sleeping superstructures, PONY and ZAKO air deflectors
WEBASTO and EBERSPACHER independent heating
DHOLLANDIA and MBB HUBFIX hydraulic lifting platforms
Ready-made solutions: